Acupressure Foot Massage Mat Relaxer Reflexology Massage Tools Roller Pain Relief Health Shoes Slippers Relaxation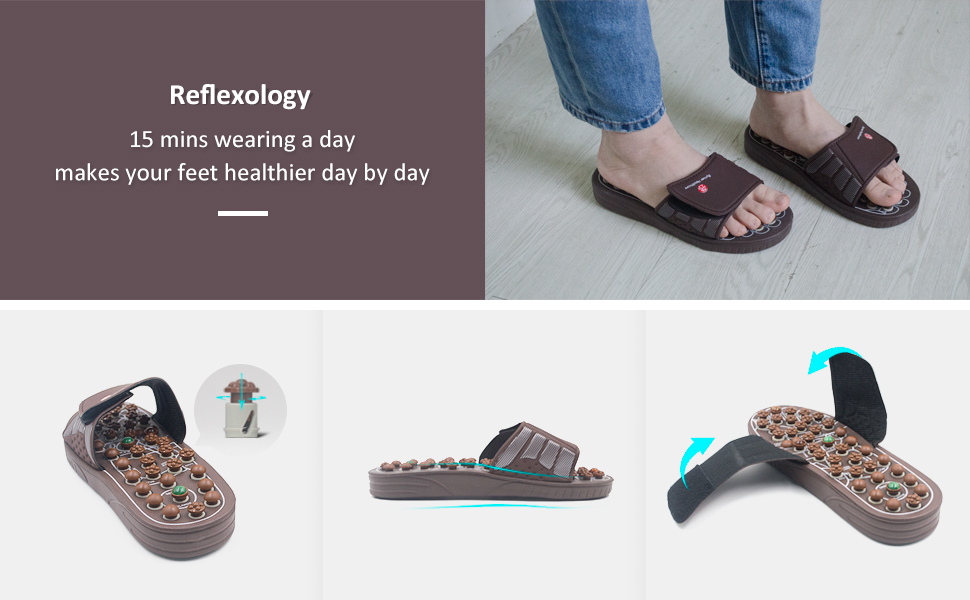 CAUTION: THESE ARE NOT COMFORTABLE SLIPPERS!!!
Recently we received complains that these sandals are hurt to wear. It is usual at the beginning, because there is too much tension in your feet. Please add socks and start with a few minutes only per time in the first week. After that, you will get used to this massage and bypass the discomfort, as your feet tension has been relieved by these massage buttons.

If you are zero pain tolerance, please don't try this sandals!!!
What is the Benefit of Reflexology Sandals?
1. Improves your blood circulation and metabolism

2. Relieves aches and pains such as headaches, migraines, neck pain, backaches

3. Relax your tired feet and make you sleep better

4. Helps with plantar fasciitis, arthritis, neuropathy pain
What is the difference of Reflexology Sandals with others?
1. Our Sandals are using rotating spring massage buttons, which is 360° rotating massage

2. Our Sandals added 8pcs real jade stone for health chi therapy

3. Our Sandals used environmental materials (no scent),100% QC PASSED before sending to you